THE HOUSE RULES IN APART HERZOG
For a pleasant living together, we kindly ask you to keep in mind the following points:
Use of the apartments only with reported people:
It is not desired that you stay in the apartment with people who are not announced. We advertise quiet and exclusive apartments. This is unfair towards other guests and towards us. Our statements and explanations will sound implausible because we will have to answer the questions of our other guests (because of disturbance and obstructed parking spaces). Please keep in mind that we are also allowed to ban you from the house in case of rule violations.
Parking spaces, collections and meetings:
There is one parking space for every apartment directly in front of the house. We kindly ask you to let people pick you up at the Steinbergbahn car park in order to avoid gatherings in front of the house. The parking of cars outside the official parking spaces is strictly forbidden because this is private property.
Silence in and around the house
For a pleasant living together, we kindly ask you not to shout around the house. Please avoid stamping, screaming and slam shutting house and car doors.
Private nuisance and disturbance
In case of complaints or in an extreme case even reports to the police we unfortunately can not do anything against it. Please stick to the boundaries and parking spaces and avoid noise.
The lift system in the bathroom of Souterrain and toilets in general:
The use of the toilet in the apartment Souterrain is forbidden in case of a power cut as the lift system will be out of order then. Don't throw any sanitary products (tampons, sanitary towels,…) into the toilet as they will get blocked then. Please keep in mind that damages that cause reparation costs will be charged.
Boundaries (see picture):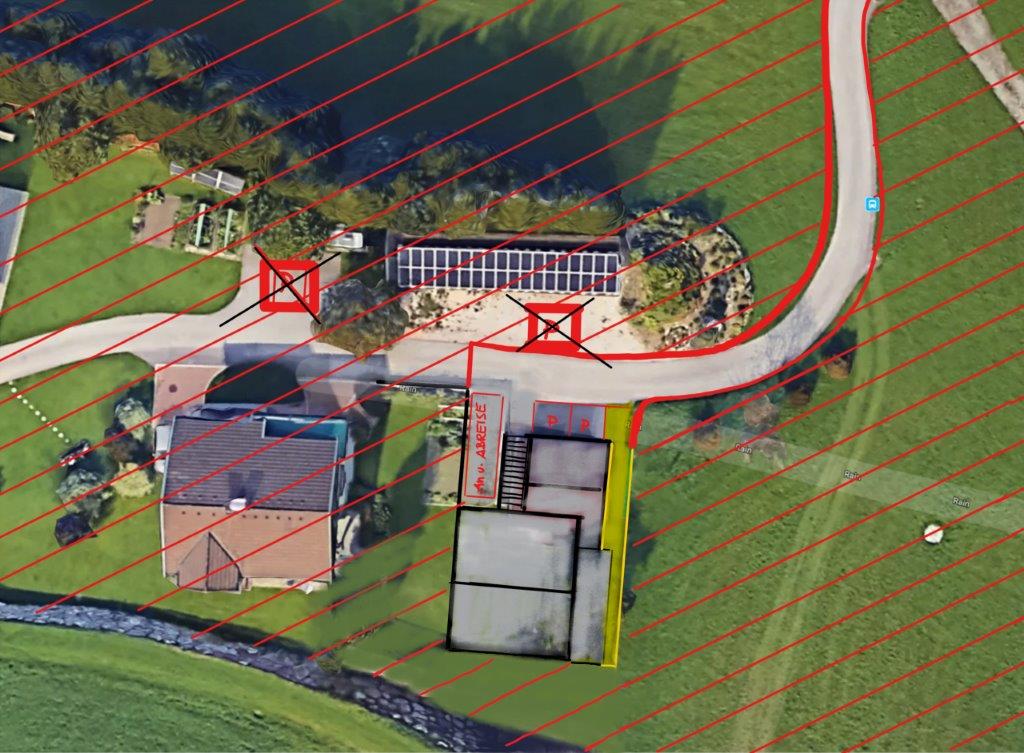 Smoking is only allowed on the balcony or the terrace. There is a smoking ban in the house and the carport (wood!)
Taking along food and sustainability:
Please take along food (opened and closed) on the departure day. Unfortunately, we don't have any use for it and in the surrounding area there is no place to put it.
What else you can do for sustainability in the apartment:
take away your groceries (opened + unopened)
correct waste sorting in the appropriate systems
buying food in sustainable packaging (glass,…)
thinking carefully about a towel change
One towel can be used 3 to 4 times.
Respectful interaction and cooperation at eye level for a pleasant cooperation
At Apart Herzog, body, mind and soul are in harmony. Man is centered and his heart is in the right place. They know about the important things in life, appreciate respect and are considerate of nature.